Hey Hawties y'all know my girls & I take off on the weekends so here's the past few days of our lovely HAWTie Xmas song! Enjoy & don't forget you must sing it (OUT LOUD)

ON THE 5TH DAY OF CHRISTMAS MY TRUE LOVE GAVE TO ME......

5 GOLDEN RINGS
( Y'ALL THOUGHT I WAS CHANGING THAT ONE! WRONG)
diamond and mixed gold 'Martha Graham' ring
$3,148.20 @ bluefly
citrine and diamond square ring
$898.20
@
bluefly
diamond and yellow gold 'Serpiente' feather ring
$1,258.20
@
bluefly
Melody Ehsani
The Armor-Dillo Ring in Gold
Betsey Johnson
The Tzarna Princess Mouse Ring
$44.00 @
karmaloop
Diamond or gold rings are a HAWTies best friend, its always nice to get a nice ring for a gift with no strings attached ( marriage or promise) #JUSSAYIN'. Tell me that I ain't telln' the truth HAWT girls!!! But if he/she is buying you a RANG (not ring, RANG is that real ish, $1000 +) for no reason other than for gifting then you may want to hold on to that secret Santa!!! They may be the ONE!!!!
ON THE 4TH DAY OF CHRISTMAS MY TRUE LOVE GAVE TO ME......
4 GIFFFTTTT CARDS
Now I love a great gift card with tons of cash on it!! I think its one of the most perfect gifts, you get me what I want cuz I went& picked it out myself! I can still say that, that special person got it for me cuz they got he card. See how that works out, so HAWTies point that special someone to the gift card section. There are tons of options from movies shows to restaurants to shopping!! So buy up
ON THE 3RD DAY OF CHRISTMAS MY TRUE LOVE GAVE TO ME.....
3 CUTE HAIR PINS
Loungefly
The Hello Kitty Sweet and Cute 4-Pack Hairpin Set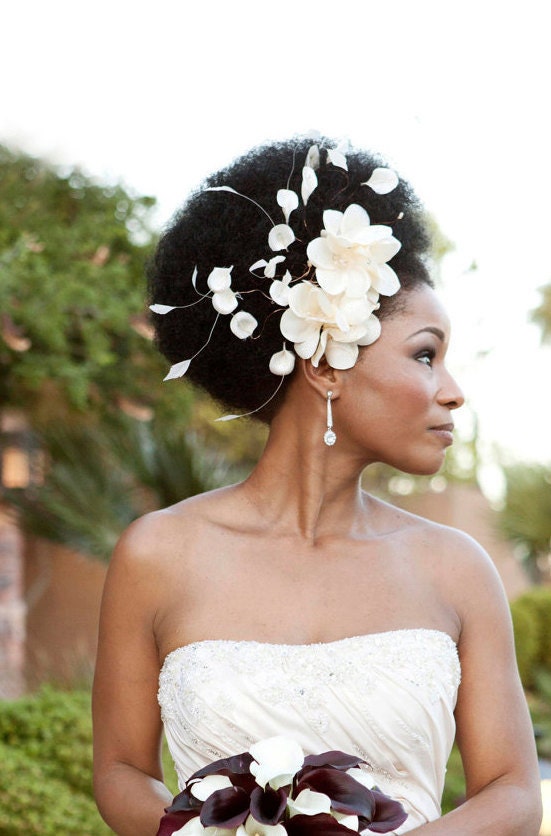 Champagne Cream Flowers Bridal Headband
$
45.00 @
etsy.com
(please click on the link to go to the correct site)
Hair Pins can change up a hair style or make a bad hair day a do-able day!! But for my Napural Hair HAWTies like myself, certain hair accessories can help or harm our hair. The last hair pin is from an Estly site that is made for women with Napural hair so let your special one know that all hair pins aren't for you!
ON THE 2ND DAY OF CHRISTMAS MY TRUE LOVE GAVE TO ME..........
2 STYLISH GLOVES
Women's Leather Glove from Wilson's $35.00
Both pair available at forzieri.com
HAWTies leather gloves are a very import accessories to a Diva's closet! Rock'n these with a pair a jeans & a nice button up & warn trench coat will have you looking stylish so effortlessly, & trust you will be complimented with a not so normal pair of leather gloves. So put a pair or 2 on your Xmas list!!!
ON THE 1ST DAY OF XMAS MY TRUE GAVE TO ME........
An ALL BLACK NINTENDO WII
(partridge in a pair tree)
HAWTies I don't know if you know, but I loves my WII. You can get in some exercise time or just have some fun alone time. Or you could throw a slumber party ( yes my grown ass just had one last week) & get it in with all the party & dance games. This is a great gift to have if you have kids or not!!!! I'm sure a few of you HAWTies have taken a Zumba class, if not chile what is you wait'n for, but for those who don't like to go alone like your fellow HAWTies, WII has an awesome Zumba "game" that helps get you in shape & step your fitness up in the comfort of your own home! Honestly a great gift to give or have!!!
To find out what your true love should give you on the 6th day of Xmas come back now ya hear!