Hey Hawties!!!! The week is almost over & the weekend is approaching quick!!! Well I got a super treat this week when first Bey put out a Video to one of my FAV songs off her album. PARTY w/ Andre 300 but she changed it to J. Cole for the video!!! Honestly I was pissed that Andre wasn't in the VID, but its only so much sexiness needed for one VID & Bey provide all of that for us in this Back yard Party theme video.
King Bey gets her Party on in a trailer park while her little Sis Solange rocks the 1's & 2's!! They both look very cute & colorful retro looks. But check those earrings the ladies have on............They are rock'n
CruxNY
Haji & Eshe style earrings. Well HAWTies if you don't know about
CruxNY
then please click on the link & check them out. Not only will you be supporting an independent designer but you can also get a chance to rock something like KING Bey.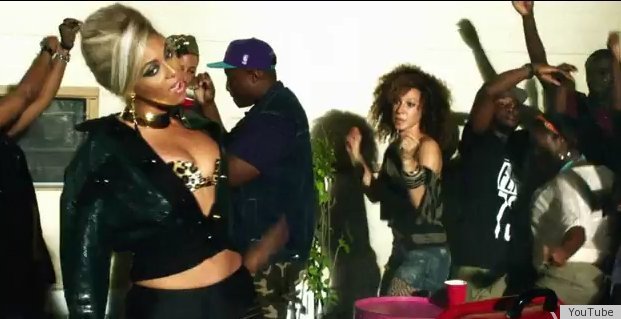 CruxNY
is made up of 2 HAWT unique designers Sennie Clark and Ahyiana Angel. They Established in 2008 & have been putting out HAWT items ever since. They have been rocked by the likes of Bey & Amber Rose & also featured in NYLON & Seventeen magazines. All pieces are unique & made to bring out your inner Crux!! I'm super proud of them both ladies, but Sennie I went to High School with & I can say that she has always been a Diva & pushed the envelope & all of that Fierceness is paying off. Keep of the good work ladies & please HAWTies check them out at
CruxNY
& dont forget to like the on Facebook.!!!
It makes me super mucho Proud to showcase a close HAWTie!!!! It's great to see other doing great & living out their dreams please support these HAWTies!!!!!